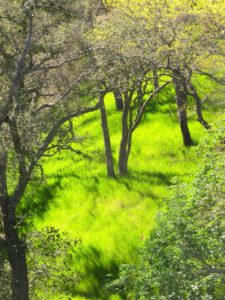 I am on a mission – to find out if and how constellations work has relevance for day-to-day life, including our current civic context.*
Just last night I was eating ribs and drinking beer with a friend, who admitted she was at a complete loss at how to connect with people who felt extremely differently from her – and indeed, wondered if she wanted to. Me, too! I think we can all identify.
So, I got to thinking – is there anything in constellation work that could help us? I think there is. For constellations to work, it requires us to withhold judgment, not because there is no right or wrong, but because when it comes to the conscience of larger systems (families, organizations, nations) there is a place for everything and everyone, and it all belongs.
If we try to determine what doesn't belong, and try to keep it out, the system comes under stress, and there is usually an unconscious compensation movement to re-include what's been excluded. This compensation, unfortunately, is usually less healthy than simple including would be.
Here is an example: Imagine a violation in the family, whether it is physical abuse, a financial betrayal or sexual molestation. If the system tries to keep it out, forget about it and do it's best to act like it never happened (in an understandable attempt to distance itself from the violation), the secret works insidiously in the system to keep the violation somehow present. (There's an old AA saying: "You are only as sick as your secrets.")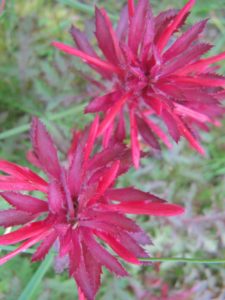 But if the violation is seen, included, accounted for – and if possible, made amends for – then the system can healthily move on, having included what happened in a good way.
This is very, very hard to do when we address these violations purely from a place of judgment. Judgment of this type instinctively seeks to exclude.
However, this should not be misunderstood. Finding a good place in the system for violations is NOT the same as approval (as the powerful method called Restorative Justice understands). There remains an appropriate place, within the system, for calling certain behaviors right and wrong – as long as it does not lead to a move to exclude.
This is a healing stance that people regularly feel in constellation work. It's quite a stunning discovery for many clients who experienced abuse, to find a way to still say "This was wrong," but not further judge or exclude. Indeed, there is a place for great guilt in the family which calls it what it is, but leads to compassion and including (even if that means that we still never go to Thanksgiving Dinner with certain people).
It's the middle way between condemning and approving or forgetting that they've been looking for, and which will finally grant them freedom.
What shall we call this stance that is neither approval nor judgment? One teacher of mine suggests the word "respect," but in a specific sense. It's like the sailor who has enough experience to "respect" the ocean. It's not approval or judgment – it is respect.
In this sense, I began to wonder: all the people who's political point of view deeply disturb me – can I respect them, like this? And I could feel – yes, I can. In fact, it feels good, like the middle way I'd been looking for. I don't have to approve, and I can still work against their goals, but I can respect.
When I do that, I see everyone's humanity, our commonality, and my innate compassion arises. And it is so, so much more workable in my soul.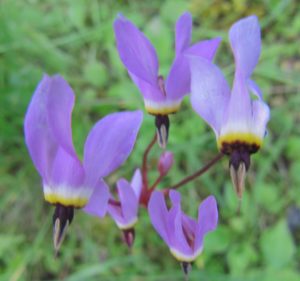 What are your resources for bringing love and discernment to our current civic life? Are there ways constellations or other modalities are helping you be creative and soulful?
I am really supported when people who connect with my writing share it so that others can see it. I would be hugely grateful, if you have a response, to please share it here on my blog. Thank you!
* I am practicing letting go of the word "politics," not because it's a bad word – it's actually a great word, rooted in the Greek word "polis" which means "city." But it's been so entangled with intense, ideological passions, I am finding myself more attracted to "civics," which I think people associate more with a sense of community or social responsibility. It is also rooted in a good Roman Latin word, "civis," meaning "citizen."