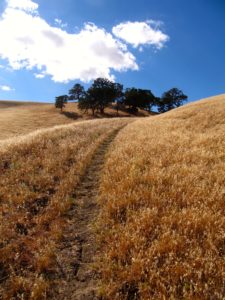 The election last week was really rough for me. I hope no one on my email list or reading my blog will be surprised or offended if I admit that.(If you are a Trump supporter who is really happy about the outcome, first, congrats, and second, I hope you can have some patience with those of us who are not only unhappy, but scared. Thank you!)
There are many good writers on Facebook and elsewhere who are offering words of useful consolation and hope. I am grateful to them. What can I offer that might be different, and useful?
As you know, my perspective comes from Systemic (or Family) Constellations, and right now, it has a lot to offer.
First, it helps us include, which helps us relax, at least a little. How?
A constellations perspective does not limit us to the present-moment candidates and voters and policies and events. It includes all the history and people who led up to this moment and fuels its unfolding:
Slavery. Colonialism. Native American history on this continent, and their genocide. Four hundred years of immigration (and the traumas those people fled). The transformation from an agricultural to an industrial economy, and then from an industrial economy to an information one. The planet, our impact on it, and climate warming. The Depression. The Civil War. World Wars I and II. The financial cycles of boom and bust, equality and inequality. Tens of thousands of years of patriarchy. And more.
As we face this moment, constellations includes all these because…they are here. They are part of what is unfolding. It isn't only about Trump vs. Clinton (or sexism vs. equality, or any other of the verses we might imagine). And when we include these historical forces and traumas, something relaxes. It doesn't make "everything okay," but it does release the resistance and amnesia about these contributing forces, and allows us, maybe, to say: Yes, this is. It is this.
Second, it offers a critical insight into group loyalty, and how group conscience can lead us to do wonderful things, but also terrible things, and none of us are free of it. It's what makes us feel righteous and makes our inclinations to violence feel innocent. When we can see these things, we can be self-critical in ways that might have a substantially peaceful impact on all of us.
Finally, like many traditions, it can – even in the face of real fears and threats – find that authentic place of "All shall be well, and all shall be well, and all manner of things shall be well." (Julian of Norwich, 14th c. English saint). It's not a false quietism that says "Well, everything will be okay; what happens is meant to be and is for the best." Instead, it holds a place of wellness even amidst the trouble.
As a result, constellations have been a great help to me in these last few days. Do these insights help you? What other consolations and real signs of hope have supported you? Please share your questions, comments and experiences on my blog.
I am really supported when people who connect with my writing share it so that others can see it. I would be hugely grateful, if you have a response, to please share it below. Thank you!