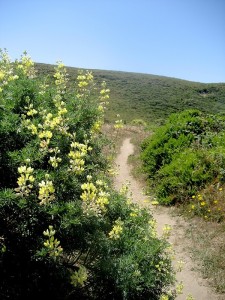 "Welcome" – A 2018 Candidate for Word of the Year.
Discovering or choosing a word for the upcoming year has become popular. Since I am a bit contradictory by nature, you may be surprised I quite like this practice. I'm not sure a single word always lives out a whole year, but at the beginning, culturally and seasonally, we are dealing with a turning, an inbetween-ness, that for some of us is a good time to re-evaluate and bring some new discernment to our lives.
"Welcome" ended up being my word when I took some time to meditate on what might be true for me in the coming year. This is personal for me – if you do a similar practice, you'll probably find a different word. But I share my word with you nonetheless, in hope that it has something for all of us, at any time.
In my meditations, I realized I want to welcome life, in all of its forms, more fully in 2018. In many ways, one cultural candidate for 2017 word of the year was "resist," and we understand why. I found myself engaging resistance in my own life in ways that were very positive and useful. But every idea has its limits, and I feel I found the limit of resistance as a way to center my life.
"Welcome" isn't about approving of everything, or about being timid. It's about acknowledging everything that is, including the things that feel hurtful. I want to welcome, acknowledging the darkness, and expecting the blessing if at all possible. I want to see what a year in this stance will mean.
I also want to feel more welcomed. I want to live life as a being who knows the universe is glad I am here, even when things don't always look that way. It's the birthright of every child, to be welcomed. When children are welcomed, they become adults who know they are welcome, and then welcome others. How might it change the world if we all knew we were welcome?
Last week I took a short retreat on Pt. Reyes, a very beautiful wilderness area not far north of San Francisco. I was asking these questions as I also rambled about the point, on the lookout, as always, for natural beauty, which reliably shows up. A stunning sunset, some sweet shorebirds, the endless raging Pacific surf. I am never disappointed.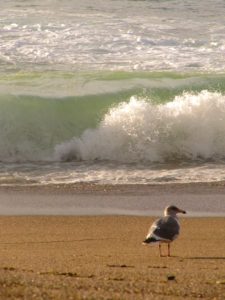 However, this time I was especially blessed. Two rare sights. First, a family of four river otters, diving in the lagoon, chomping ferociously and happily on something they were bringing up from the depths so easily. Second, out in the bay, apparently a large school of fish, because there was a cacophony of cormorants, sea gulls and seals diving wildly all together, just off shore. The seals were in such a frenzy they were jumping out of the water, full body, and falling sideways back, over and over.
You can imagine the delight I felt seeing these two unusual scenes. Nature in full display, showing itself, I as bystanding witness, grateful for the seeing.
Welcome. Dear reader, you are welcome here, in this universe, at this time, as well as in this moment, reading these words. And, I hope that you can welcome what comes in 2018, not always in approval or even liking, but in hope for the blessings for you in what is, and which gives you creative energy for renewed connection and engagement.
What is your experience of welcome? Or what is your word for 2018? I love to hear your stories and thoughts! Please share here, so the conversation can continue…