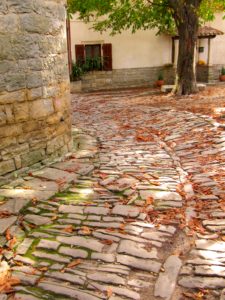 Today is Indigenous People's Day (Columbus Day) in the United States.
And, in a few days I am leaving for two weeks in Croatia, where I will be attending the gathering of the International Systemic Constellations Association in Zagreb, in addition to doing a little vacationing.

What do these two things have in common?
In the United States, we've been getting a better education about the real history of our country. Columbus didn't arrive at an empty land that no one had heard of, and fill it with enterprising Europeans. The Americas were filled with perhaps as many as 18 million people who had a wide variety of cultures, languages, governance and art.
As we acknowledge Columbus Day, we are just beginning to understand the devastating effect of this history, which continues to this day. Conquistadors and the Cherokee Walk of Tears are regular elements in the constellations I facilitate for people who still need help today.
Columbus Day is an opportunity to open our heart to history, and the truth of injustice, suffering and even genocide, personally and globally. Constellations work is not ultimately about assigning responsibility and figuring out which one to call to justice (although it can include that). It's  ultimately about having an open heart and a place for the truth, seeing the dignity of those who suffered as well as those who violated. It isn't easy work, but it is necessary, because it's actually the way out of the cycle.
(If you live in some country other than the United States, I invite you to reflect on the false histories of your country, and how that's part of the current moment where you are.)
Whenever I travel to another country, I start looking for books about it so I can be a bit informed and have a better feel for the place. China, Russia, Mexico – they are extraordinary places with amazing histories and cultures, and although there is no way I can begin to be really informed, it helped to know something about the history before going.
So, I've been reading about Croatia and the Balkans. I've learned it's a place rife with competing histories. Although, the news today is good – the youth of the Balkan countries, influenced by the globalism of the internet, seem to be eager to move on – it doesn't take much reading to reveal the various narratives of violence, violation, suffering, continuing resentment, and temptations to revenge.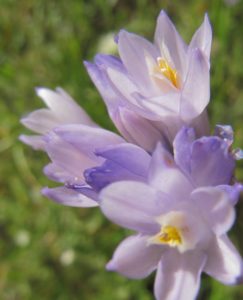 Most of us know the recent Balkan wars of Independence, and the savagery that accompanied them. But locals also know about the horror of World War II and which groups most enthusiastically joined with the Nazis. And, many could probably talk to you about the injustices before that, being a pawn of various empires for generations. To be honest, I am not going to try to summarize the history – it is so fraught, and, not being an historian, it's not my place to attempt the summation of anything.
But my reading does, I hope, prepare me for meeting this place with an open heart, without the judgment of the outsider that can be so tempting. I celebrate that war is over in the Balkans, and that mostly today, Croatia is known for being a beautiful country with wonderful food and interesting folk music and a very, very promising future.
We hold both: the past history, and the emerging future. We must hold both, in the United States, in the Balkans, and everywhere else – even in places where, right now, the future is almost impossible to perceive.
This makes a difference at two different levels. First, the level of social meaning, engagement, growth and global peace making. But it also makes a difference at a very personal level, because we are all the descendants of places like this, one way or another, from around the world. And if we can hold both the past and the future for the world, we can imagine holding both for ourselves.
How has your recovery of history made a difference to you? Or, how has the continuing confusion and secrecy of the past contributed to struggle? Please share your questions, comments and experiences on my blog here.