Do you have problems that just won't go away,
and feel like they belong to someone else?
Welcoming our Ancestors:
Healing Hidden Family Suffering with
Systemic Constellations

September 8-11th, 2017
Public Presentation: 6-9p, Friday, September 8th
Workshop: Saturday & Sunday, September 9th-10th
with Leslie Nipps, Master Family Constellations Facilitator & Trainer
Mt. Shasta, CA, USA
There's still room for you!
---
Do you ever feel you have problems that don't belong to you?

For all of us, at one time or another, we confront a problem that just won't go away. It's got a special tenaciousness, whether it's depression or relationship issues or a chronic illness – it feels like just the way things have to be.
What if that's not true, though? What if it's not the way things have to be, and in fact, there is a loving and elegant way to resolve many of these kind of issues?
There is a growing body of evidence that it is possible to inherit ancestral trauma – whether we know our family's history or not, it can still show up in our lives. We can inherit family depression, grief, guilt, and even the intense impacts of violence, often from events that can be many generations back. If these events were too overwhelming for the family, or they were cloaked in secrecy or social taboos, they couldn't be integrated and honored at the time, and so the unresolved feelings float around the family system.

Systemic (or Family) Constellations are an elegant approach to releasing our entanglements with larger family patterns and replacing them with deep ancestral support and love.
---
How do Constellations help?

Family Constellations do three things quite powerfully:
They allow us to see the unseen – the unconscious of our family systems that is holding old unresolved issues, even if that history has been lost from the family story. We can discover and witness the pain of the one who lost his comrades in war; the mother who lost several children in a row to starvation; the terrible betrayal of brother against brother; the loss of ancestral lands in a forced migration; and much more. Then, once we've revealed the truth of the family soul (which in itself can be profoundly healing), constellations does another thing:
They re-balance systems, and bring them back into proper arrangement, by honoring, including, releasing and finding a good place in our hearts for the suffering (and not taking it on for ourselves). Sometimes it includes hearing a violator take responsibility for their guilt; or a mother speak to how completely overwhelming the Holocaust was to her heart; or a child who died too young simply say, "I am at peace." And then, constellations allows one more healing movement:
They help us receive strength from our ancestors – all of them. From the victims, the perpetrators, the "winners," and "the losers." We are able to receive our full life – which is our birthright – from our complex ancestors, and discover they want full life for us.
---
This event is for you if…
…you still have one or two big problems you want to change, and which have resisted other attempts to make things different
…you are intrigued by the idea of receiving strength from your ancestors, and want to connect with them more closely
…you are a healing practitioner or coach who wants another way to support your clients in their personal growth
…you are a constellation geek (you know who you are!)
---
What will we do?
Friday Night Presentation: This event will be open to the public, and will include both lecture and constellation practice. This will serve as a great introduction to constellations work. This event can be attended on its own, or included in the two-day weekend workshop. It will be fun, engaging, playful, and surprisingly deep for a three hour event, and everyone will be able to do some personal work.
Saturday & Sunday Workshop: This two-day workshop will jump off from the work of Friday night, and take us deeper. We will become a community as we do constellation work together. This is when we'll begin to address individual issues and problems more deeply, as well as gain powerful new insights. Again, we will have some lecture to frame what we are doing, but mostly we will be in large and small group practice together, revealing the invisible aspects of our family systems, and discovering some of the core suffering that we are carrying today. In order to stay resourceful, we will shift from heavier to lighter and back. These days will have 1.5 hour breaks for lunch, and shorter breaks in the morning and afternoon. There is an option to participate for Saturday only if your schedule doesn't permit for two days. However, it is not possible to join only for Sunday, as it is difficult to integrate someone once the group has been working together for a full day. However, the Friday night presentation is included for free when you register for this workshop.
---
Ancestors + Nature = Healing

Mt. Shasta is a beautiful, sacred region. Our venue (see below) is nestled in the woods with a view of the mountain. As part of our constellation work, we will be going into nature, as we are able, to find the ancestors there, too.
Nature is fundamentally self-accepting. When the lion catches the gazelle, or the tree falls down, no one goes to therapy, no one is traumatized, no one resists the experience. Since we are human, and have culture, that kind of acceptance isn't really possible for us (we want to be people, for instance, who protest injustice), but there is a way that healing must include an aspect of acceptance, and especially self-acceptance. From nature, we can "borrow" and integrate this aspect of moving toward wholeness. (For a longer article on this topic, go to my blog.)
Also, nature can show up with unexpected gifts – the hawk who is  your much-grieved grandmother, the wind that speaks of the old suffering, the trees that express the strength of your ancestors. So, we will be doing constellations both indoors and out, participating in some of Mt. Shasta's greatest gifts to us: its spiritual beauty and wisdom.
---
Your facilitator for this event:
My name is Leslie Nipps. I have seven years of experience leading constellation events, and over twenty years of gathering people for spiritual and healing work as an Episcopal priest. I have trained with Bert Hellinger, the founder of Family Constellations work, and many other leading trainers.
I have taken a leading role in supporting and developing Family Constellations work nationally and internationally. I've presented at the last three national constellation conferences (including in 2015 as Co-Director); I've been on the leadership team for the International Systemic Constellations Association (ISCA); and I am the founding organizer and on the faculty for the annual West Coast Constellations Intensive.
I have been in private practice since 2009, working with individuals and couples, applying Family Constellations principles and practices in a wide diversity of situations: marital trouble, depression, addiction, fertility issues, food problems, anxiety, employment and money challenges, and much more. I lead a constellations group in Berkeley that has been meeting every 2-3 weeks for seven years. At the same time, I've led many short workshops and longer change work programs and trainings. I am a skilled and experienced group leader, and know how to help groups do intimate, adventuresome work in a safe, supportive environment.
For more information about me, go to my website.
---
Your organizer & host for this event:
My name is Tania Manfredini. While living in the Bay Area I attended several Family Constellations facilitated by Leslie. Each time I was deeply moved and inspired by the strong connection I felt with each participant in the circle, our unity, and the palpable presence and guidance of our ancestors. Leslie's keen perception, intelligence and compassion, combined with her artful facilitation created a fertile space for deep trust, insight, and healing to occur.
I'm grateful for the opportunity to host this weekend workshop, in a venue overlooking beautiful Mt. Shasta, and bringing Family Constellations to the community here.
---
About our Venue & Mt. Shasta: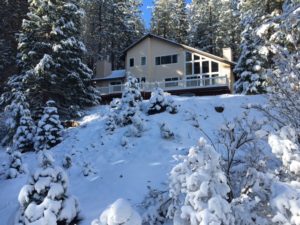 All events are just north of beautiful Mt. Shasta, in the charming town of Weed. (Don't you love that name? It immediately conjures up old California!) We'll be meeting at the The Sacred Valley Healing Center.
The Mt. Shasta area is well-known for its dramatic local volcanic mountain, its beautiful quiet countryside, and it's surrounding historic towns. You might consider combining this workshop with a vacation (depending upon the weather) to hike, snowshoe, cross country ski, visit a ghost town, or take in a spa.
Lodging: We can heartily recommend the rustic and affordable lodgings at beautiful Stewart Mineral Springs, about a ten minute drive away. They have cabins, single rooms, and camping (as well as hot springs, massage, and other healing amenities). For campers, the entire area is well-known for its free camping. And, there are many motels, hotels, and Airbnb lodgings within a short drive.
Find more information at Visit Mt. Shasta. This site has information about activities in the area, as well lodging if you are coming from outside the area. Mt. Shasta is located about an hour north of Redding, CA, conveniently located right on Route 5.
---
Time, location & other details: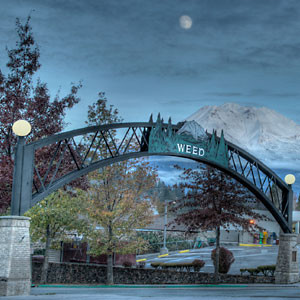 Friday Night Presentation: 6-9p, September 8th, 2017
Weekend Workshop: 10a-6p, Saturday, September 9th; and 10a-5p, Sunday, September 10th, 2017
Location: 445 Shasta Cove North, Weed, CA, USA

Space limit: 50 people
---
So, what does it cost?

Two-Day Weekend Workshop (Friday night presentation included): Through August 7th – $235; August 8th to September 4th – $275; After September 4th – $315
One Day – Saturday ONLY (Friday night presentation included): Through August 7th – $130; August 8th to September 4th – $145; After September 4th – $160
NOTE: Sunday cannot be purchased as a one-day only option. One-day tickets apply only to Saturday.
Friday Night Presentation ONLY: $30 beforehand; $40 at the door (free for registrants for the weekend workshop and/or Monday training)
asdasd
Refund Policy: Full refund until 48 hours before the event starts on Friday night, minus a $25 admin fee ($5 for Friday night only registrants). In the 48 hours before the event starts on Friday night, 50% refund. No shows: no refund. (Barring an emergency.)
---
On the Fence?
We understand! This may all be new to you. Please contact Tania at tmanfr@gmail.com to answer any questions you still have.
We hope to see you in September in beautiful Mt. Shasta!