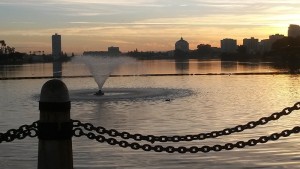 I live in Oakland, and I admit, happily so. The night of the decision by the grand jury on whether to indict Darren Wilson, the police officer who killed Michael Brown, I was working with a client at my office. Like many of my clients, she had parents who did not keep her safe when she was a child. Working with what she most wanted about all of that, it became clear that the wisdom of family constellation work was what we needed.
Quickly, we made contact with the deep pattern of violence in the family that her parents were trying to honor, in a form of deeply distorted love for their ancestors. More and more, we came in contact with both the ancestral violence and the love that was trying to be expressed through all of it.
As we worked, we heard helicopters overhead. We knew what they were about. If you live in Oakland long enough, you know. The decision had come through a few hours before our session, and when it comes to issues of justice and protest, Oakland never shrinks back, for better or for worse.
We couldn't know exactly what was going on–later we would hear about the blocked highways, peaceful protesting, and the damaged storefronts–but we knew it was important. And that what we were doing with her family system was important.
We live in a violent and fragmented society. Love comes through purely, and love comes through massively distorted. One important and beautiful insight of family constellations is that when someone perpetrates against your family, or your family perpetrates against others, these two sides become connected–they now belong to the same system, and healing must include both.
Blacks and whites in America are in a system together. It doesn't matter if your people came recently, or had nothing to do with slavery, we are bound together, deeply. Our healing comes together, or not at all.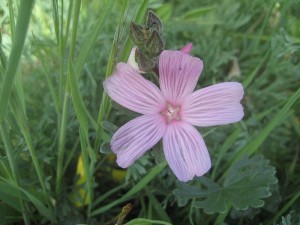 My client was able to automatically relax when we started to include the historical violators that were clearly part of her family system. (Needless to say, this isn't something she could or should have done as a child, or in the context of continuing danger; this is something we do as adults with the dignity of our adult capacities.)
These ones are included not necessarily with approval–none of this has anything to do with liking or approving. But together we consented, acknowledged, and included what is deeply true about her family. When that happens, something paradoxically relaxes–everything we thought we were protecting ourselves against turns out to have a proper home with us.
Many are scared. Appropriately so. The truth of the relations between black and white America has been stunningly violent. It's pretty frightening. And, what will happen when we welcome each other, as we are? What will happen when we find out how to do the hard work of seeing, naming our role, and waiting?
I have no answers, but the grace amidst the violence is obvious. Keep doing the work. Listen to the helicopters, and keep doing the work. And imagine what it will be like when the paradoxical relaxation–not completely comfortable, but welcome nonetheless–that comes from including the truth finally happens for us all.