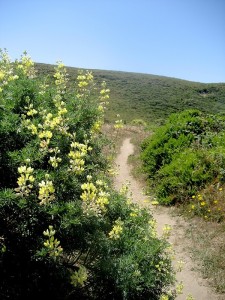 I work with many clients who come in with a sense that they have been stuck forever; whatever healing they try, they can't get "traction." I've been noticing this pattern for a while. And I am beginning to notice two of the things that are often at the heart of it.
In one instance, people are stuck because they are in deep pain about not having the life they expected. Often this is the result of a dramatic event, the kind of thing that creates the sense of a fork in the road, when life is permanently changed, and the life they thought they were going to have is lost forever. A sudden miscarriage, going to jail, an accident leading to a permanent disability–these kinds of things almost feel like a theft of a life they knew they were going to have.
The other instance is when someone had a terrible experience of childhood that was especially lonely or unnoticed by others. For many of these people, to "move forward in life"–to become more healthy, or get work they love, or see their business thrive–feels unconsciously like abandoning their past, unhappy selves. Almost as if, to move forward, they have to tell their past selves that "it didn't really matter."
In both these instances, there is a version of you that is almost holding the present version of you hostage. In the first instance, we can't move on because we only want the life we didn't get to live; in the second, we can't move on because we can't bear abandoning our past self.
In both instances, when we look at the situation systemically (which constellation work makes possible), your parallel self (the life not lived) and your past self (the one who had it so hard), are both real elements of your system that have real effect on you and your life. We feel compelled to stop our life in its tracks because to do so is a betrayal of those other selves.
This is classic devotional patterning: the way we make our lives impossible out of love for someone else in the system. It's just in this case, the loved one is an alternate version of ourselves. Bert Hellinger would say we are "entangled": we are trying to include and love someone else in the system whom we perceive as lost or not fully respected.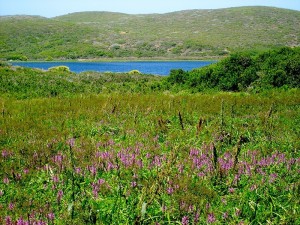 So what is the answer? The answer is to consciously respect these alternative selves. In the first instance, see the version of us who continued living the undisturbed life, acknowledge that one, grieve the loss of that one, and ask for that one's blessing. In the second instance, we acknowledge the younger one's fate, and notice that things get better for our past self only when we allow that one's future (that's us) to get better.
There is no difference between this and honoring the ancestors properly. In this instance, we are respecting our multiple selves properly, and including them, giving them a place in our hearts (as Hellinger put it).
The important healing is coming into rapport with all aspects of ourselves; in this instance, our selves across time. It's astonishing how stuck we can make ourselves when we are at odds with other selves in time. And it's also astonishing how quickly we can move again when we find that rapport, the sense that none of our selves across time (even the times when we were most self-destructive) are against any of the others.
As a last movement, we can notice our future self, doing so much better than we are, now in full motion and happy about it. It's important to see that one concretely. It turns out many of us, in childhood or at other critical moments, imagine that we have stopped having a future, because we can only imagine our future being painful. That can really help for a time (especially in childhood, when we have so little control, or in times of special, ongoing crisis), but eventually, we need to regain our future.
Because when we imagine a future self doing well, that one starts to have an effect on our system, truly, as another living representative within it. It inevitably affects us, and helps move us toward what we most want.
Are you unable to get traction? Take a look at your past and future selves, and see if some honoring and respect for all of who you are can help. And, if you suspect something like this may be at work, but you can't feel it fully, connect with me, and let's see if we can't create life changing rapport across your life, for yourself.