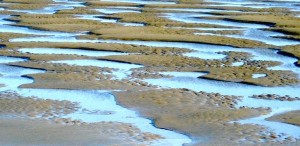 Problems arise in our lives, and for those of us in business, that's where they show up. It's part of the deal, right?
But some of the problems are especially difficult, the ones that pretty much stop us in our tracks. We've tried various ways to resolve the issue, but nothing quite works. This is a real problem.
We live in a time and a place where these kinds of problems are often just called "unconscious blocks." That's accurate to the degree the source of the problem is not conscious, and it's blocking us. But it actually doesn't help us figure out what we need to do.
First, we want to know what kind of problem it is. When we've figured this out, we can begin to find ways to resolve the problem. If a problem is labeled inaccurately, it's possible that our attempts to solve it will actually make it harder to change.
Tragically, I see this a lot with people trying to build a business (but it can come up anywhere). For instance, someone can't get moving in their business, and nothing they  try works. They can't get enough clients, and they can't get to an income level that is sustainable.
What's the problem? Often, this kind of pattern gets labeled as something wrong with their success mindset: "Deep down, you don't really want to be successful. Something in you wants to be small, and success threatens you. You need to step into your bigness and claim your success!"
Well, that's possible. Certainly, many of us have childhood experiences which might make it really scary to have what we want and experience full success. But there's also a chance that's not what's going on at all. And if that's so, this diagnosis can be hugely detrimental to the cause of moving forward.
It's like going to a doctor who sees a fever and always diagnoses the same disease. There are so many different things that can cause a fever, and getting it wrong can actually be deadly. So, what are the problems this person could be having?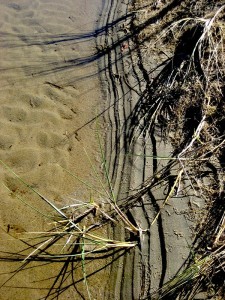 In my experience, there are three kinds of big problems:
1. Unconscious safety patterning. This is the kind of thing lots of us are getting more familiar with. We have a pattern left over from childhood, or inherited from our families, that kept us safe once but is getting in the way now. When we address these, deep healing takes place, and people find themselves easily being able to do things they couldn't do before. Two things usually lead to this healing: either an intentional investment in personal healing, or a personal crisis that shifts things very deeply and quickly.
2. Learning in process, or what psychologists call a "developmental" issue. Something isn't working well because we haven't gone through a cycle, or we need a new skill, or we just aren't ready for that step (something else needs to happen first). Lots of problems in business and in life are inappropriately pathologized when they are merely learning issues. I've seen clients visibly relax when they hear that their problem is completely normal, and will resolve on it's own if we give it time and the right resources. There's no big issue to be healed.
3. Being out of alignment with ourselves. This is the biggest hidden issue that I see afflicts practitioners seeking to build a business. We can't move forward when we are out of alignment with ourselves. We can't "make" ourselves do things that aren't centered in our values–any attempt to do so tends to derail us. Our inner wisdom puts on the brakes and forces a stop. For many practitioners, there's an impression that business isn't in alignment with their healing work. This can be compounded by well-meaning business coaches who instruct the clients to try business practices that just don't feel good to them. In the end, it doesn't work, because wisdom has forced a stop, but often this gets interpreted as our insufficient success mindset, or some other unconscious block, when it's nothing of the sort. We just need another way to get there. The good thing in business–as in life–is there is almost always another way to get there.
Can you see how knowing which problem you've got could help you figure out what's the right next step? When you think of a problem in your life or business right now, one that's really got you stuck, which one do you think might be involved? (And yes, it can be more than one, although it's usually predominantly one of them.)
I want to hear your stories of getting stuck, and which of these problems might be behind it. Please post your comments and questions on my blog here.
Next month, I am offering a Business Growth Series for Alternative Practitioners and Coaches who want to resolve obstacles to being successful. Part of that work is getting better and better at instinctively addressing those problems as they arise, so that security, confidence and joy in business becomes the norm. Sound interesting? For more information, contact me.