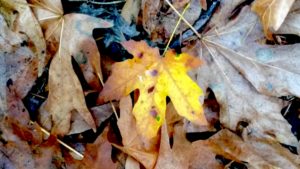 Yup, it's Thanksgiving again in the US. (Apologies to my non-US readers!) We're invited to be thankful as our opening bid to about two months of endless holiday opportunities and (sigh) obligations.
"Gratitude" is a popular topic these days, and to experience happiness, we're being instructed to practice gratitude. Well, I'm up for most anything, and gratitude sounds lovely, so I gave it a try. Every night, before going to bed, I lay there and think of five things I was grateful for from that day – sometimes a challenge if I am managing depression or a difficult situation in my life, but ultimately, given the gifts that surround me all the time, not too hard to pull off.
After a few weeks, though, I found my gratitude practice had become rather empty. I was coming up with things I was genuinely grateful for (or at least knew I should be, if my emotions were especially tenacious that day), but the list was coming to feel a bit empty, listless.
What items in my list most stimulated my authentic gratitude? I spent some time thinking about it, and I started to notice a pattern. Let me give you an example:
Let's say I'd done a bit of driving around the Bay Area that day. I found myself being grateful for the other drivers who obeyed traffic laws; for the engineers that had built safe bridges; for the pedestrians and bicyclists who took the time to make sure they had my eye before going in front of my (too big) car; for the future designers who would someday develop transportation that didn't contribute to climate change.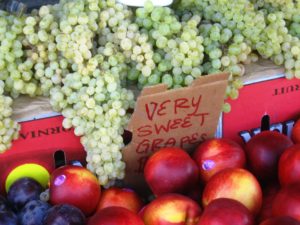 Or maybe I'd done some grocery shopping. I was grateful for the people who loved the check out clerks, and support them as they do hard jobs without great pay; for the fellow shoppers who dared to spend a bit more for organic and humane products; for the migrants who picked the produce.
I found that the list of items that most moved me involved other people – invisible to me, mostly, but making my experience of life incomparably richer, safer, survivable and lovable. I loved those invisible people fiercely. I was almost never aware of them, but my gratitude practice brought their lives, and the circle we all live in together, clearly into my consciousness.
This season, we are all being barraged by social media compelling us into awareness of sexual abuse, racism, income inequality, the inability of our legislators to work with each other, natural disasters made worse by greed, and so much more. It's a lot.
Additionally, many of us receive this information through the filter of our own, personal, traumas. Our nervous systems may already be challenged, and the invitation to be more aware of what's going on around us may feel less like an invitation and more like an assault, even if we know that's not so.
If you are willing to try something, in the spirit of thanks, I suggest this: As you deal with the desire to be more aware and engaged, while also feeling your own tenderness, I invite you into the gratitude practice, which not only brings in thanks, but even more usefully, connects us with each other. Or, more precisely, reveals the connections we are inexorably a part of.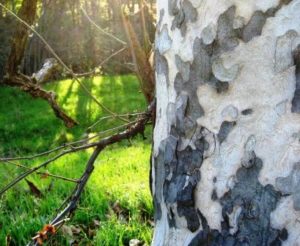 Take a moment, and think of some invisible people who played a role in your day. You can use the examples above, or come up with your own. Just bring them to mind. And then, think of their ancestors – the generations who brought those people into life. Imagine, too, those ancestors alongside your own ancestors (maybe worlds away, but still connected). Feel the network of belonging – one which is incomparably hard, but is also the place of our domicile, our homestead, here, with others, somehow.
I think this connectedness, this sense of having a place, here, now, with others, even a hard one, is the only that can make opening our hearts to the world's suffering tolerable. Especially if we take the time to notice the invisible ones who are good people doing well enough in trying to be good with each other.
In December, I am offering a sliding scale workshop which I hope will give attendees a lived experience of this sense of belonging and place, just a bit. It's part of the work I have been doing, chewing on these issues, feeling deeply troubled, wanting to stay connected, but not always sure how.
Wherever you are, I hope that this holiday season offers a paradoxical, new, fresh way to connect with what is invisibly good in our midst. (Even as many of us manage a season that feels just the opposite – burdensome, overly commercial, cynical, lonesome, etc.)
What is your experience of the Invisible Goodness of Others? We all grow when we share our stories. And, I am really supported when people who connect with my writing share it so that others can see it. If you have a response, please share it BELOW on my blog. Thank you!