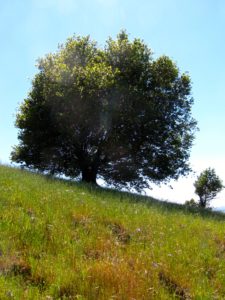 I just had a truly magical experience of safe, loving, adventurous, creative and joyful community. Like most people, I've had my share of good community and challenged community – which is so painful! – and it is deeply healing to experience strong, healthy community.
That temporary community was the West Coast Constellations Intensive earlier this month in Los Gatos, CA, which I organized and was on the faculty for. Five blissful days with a group of people who were willing to be challenged, and yet see the blessing in everything that came their way. A real "glass is half full" kind of reaction to the world.
The health of the community we created for one week allowed the incredible depth of Family Constellations to deeply heal us all, touching wounds we didn't know we had, giving insight into situations we'd lost hope about, opening our eyes to the stories of our families that had been lost, connecting us to the beating heart of our lineages in a way we hadn't realized we were so terribly hungry for.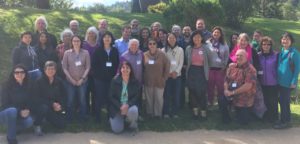 What allowed that to happen? What makes communities be their best selves? I am convinced it is one thing: the experience of deep group safety. A sense of safety releases enough energy from the constant need to protect ourselves, and allows us to be generous, creative and interpret even discomfort or disagreement in a positive way, making for a "virtuous circle" that lifts everyone continuously.
Of course, safety is easier said than done. There are so many challenges to the experience of safety, especially during an event that is intended to kick up our old family traumas! Differences of opinion or personality; an exercise we didn't like; food or lodgings that aren't what we prefer; a bad night's sleep; bad weather – all of these are challenges small and large that invite our nervous systems to double their efforts to take care of us. They do that by cuing "not well" so that, at an unconscious, automatic level, our bodies and spirits can take care of us.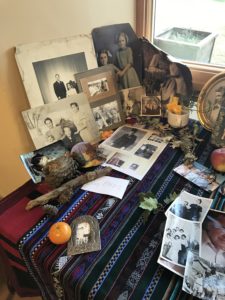 So, in the face of such normal, everyday challenges, how does any community create enough safety to establish that "virtuous circle" where safety becomes the norm, something we all rather automatically contribute to (rather than take away from)?
Again, the answer is another one of those "easier said than done" ones. It is simple, but it can be hard. I've been watching a leadership trainer named Simon Sinek, who reminds us of the military saying; "leaders eat last." Why is that important? When the leaders model generosity, they are actually modeling safety – that they don't need to protect themselves from the people who show up.
This is turn, automatically leads people to relax, and inspires their spontaneous generosity, too. Which equals a relaxed group that is inclined to be generous with each other and the leaders. It leads to the amazing virtuous circle.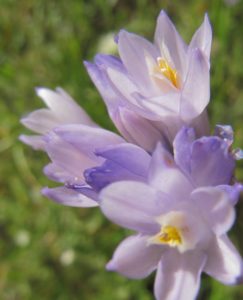 Leaders work hard, and they deserve and need rewards for their work. (Family Constellations shows us how damaging it is to communities where some are permanent givers and others are permanent takers, and the balance of giving and taking isn't respected.) However, leaders need to understand part of the dignity of leadership – if we are truly called to it – is to lead with generosity. And, to trust that, in most instances, they will be appropriately rewarded later.
(This is tricky, of course, as often it isn't rewarded, and in that instance, the lack of reward is also part of the dignity of leadership – the gift of knowing leadership was needed, and you provided it.)
To be a good leader, then, does require having enough healing work done that we aren't leading from our woundedness. Otherwise, it is so easy to trigger old abandonments, traumas, losses, betrayals and injuries by the experience of having to be the first to give, the last to eat.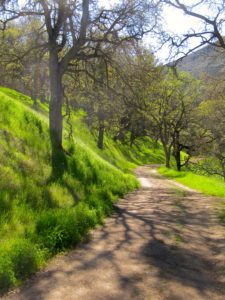 But when you are ready, and you add in the good practices that go along with your specific kind of leadership (the military, teaching, leading a company, running a retreat – all have different types of professional skills that are needed), it is an extraordinarily satisfying experience to help generate a healthy group experience, whether it is a company or a classroom or a therapy group.
And, if leadership of this kind isn't for you, there are still some really good ways to apply these insights.
First, leadership is readily available all of the time – is a grocery line getting cranky, a neighborhood getting isolated, a family member has been shunned? One act of clear generosity in a situation where there hasn't been any is often the trigger for something transformational to take place – others often relax, too, and join in, and the virtuous circle starts.
Second, maybe you are a follower in a workplace, a volunteer organization, a healing training school, a church. If your organization is troubled, you might notice that people are acting as if they need to protect themselves, generally quite unconsciously. If so, does the leadership need some help? Have they reached their limits? This framework can help you look at your organization and its leaders with some compassion, and maybe play a small role starting an inquiry into what's going on.
(Although please take care of yourself if the situation has really gotten out of hand! When a system is feeling really under fire, the person who tries to help is often the one chosen to be scapegoated – a topic for another time.)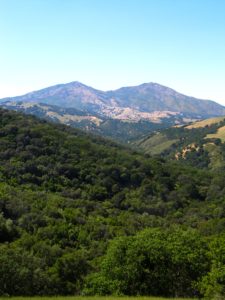 This last point indicates the critical need for leaders to proactively take care of themselves. (And for followers, from time to time, to show support and love for your leaders!) A burnt out leader is no leader at all, and we all need to feel nurtured. If we are regularly the first to give and the last to eat in our community, we MUST find another context where we are the ones to be cared for. It's basic biology – it's something we all need.
The West Coast Constellations Intensive was indeed magical. We've all been in groups and organizations that have been so painful we might start thinking it's simply impossible to create healthy communities. Don't get me wrong – the challenges are enormous, particularly when the group itself has historic wounds still active. But it is possible – I invite you to seek out the leaders who seem to be generous and ethical (and not simply brilliant) and to be the leader – in small and large ways – you'd like to see in the world.
What are your experiences of healthy and unhealthy community? We all grow when we share our stories. And, I am really supported when people who connect with my writing share it so that others can see it. If you have a response, to please share it here on my blog. Thank you!