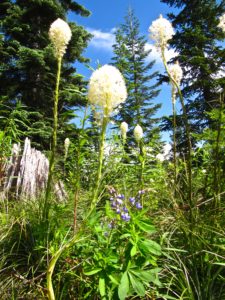 How do we learn a physical activity or practice? Something like skiing, taking blood, driving a car, fixing an appliance, massage? If the activity is highly technical (think surgery or wiring a home for electricity) you are probably going to start with some foundational theory. However, sooner or later, you are going to have to start doing it, even though you don't actually really know how to do it yet. Yikes!
Educational experts have noticed something about practice: the longer you put it off – especially in high stakes activities like medicine or building – the harder the learning is. If you spend too much time in theory, it's almost as if it becomes a performance block to trying.
Why? Because starting a new practice requires – yikes! again – making mistakes. The higher the stakes, the less we like making those mistakes. And, the more theory we have, the more 1) we seem to know what the stakes are, and 2) the more time we've had to imagine consciously and unconsciously all the ways we could do it wrong.
I am not a skier. But I've gone to ski slopes on a few occasions (mostly to chaperone youth groups) and gone to the bunny hill and within a few minutes find myself, well, sort of skiing. I don't progress much beyond the bunny hill (I don't have a goal to be a master at skiing), but I definitely skied and I definitely had fun.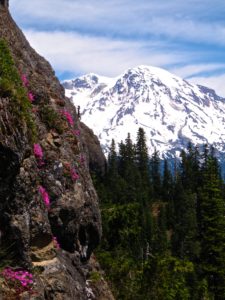 Obviously, when we try new things that could be dangerous, we want to do it as safely as we can. There's no point in being reckless. And if there is critical information we need, then by all means, let's make sure we have it (and as teachers, that we teach it).
But there is nothing like "getting your hands dirty" for exorcising performance anxiety and building a foundation for confident practice, moving toward mastery, if that's what we want.
Indeed, we've discovered that learning and life that is too "clean" leads to allergies and other kinds of sickness, because we haven't been exposed to the "bugs." Indeed, learning and growing seems to require a good relationship with bugs…and mistakes.
There seems to be a growing movement for learning through doing. Check out Diggerland. PlaygroundNYC. Or these adult adventure camps (I always wanted to to Space Camp!) Is Burning Man in part so attractive because it is about doing rather than visiting? Both Waldorf and Montessori education approaches are focused on the child's need to do in order to learn.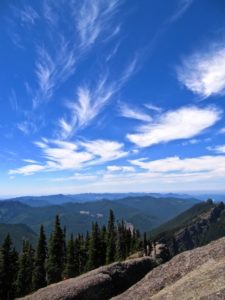 When I teach how to facilitate constellations, I don't wait to get people practicing. We start with theory, reflection and practice – all at the same time. This leads to integrated learning; the result is a deep tolerance of and appreciation for mistakes, and a lot less performance anxiety which gets in the way of our best efforts. We get our hands dirty.
Do you have a story of how you learned how to do something? What helped you to become masterful at what you do, whether professionally or for fun?
We all grow when we share our stories. And, I am really supported when people who connect with my writing share it so that others can see it. If you have a response, to please share it on my blog here. Thank you!