One of my passions is seeing the unexpected connections between things.
One of my favorite nerdy TV shows in childhood was a PBS program called Connections, with a guy named James Burke. Each episode he would follow the connections between, say, 10th c. fishing gear and modern-day car engines. It was kind of nutty sometimes, but it revealed how everything is connected. We're all one big system smooshing into each other for good or ill, for meaning or despair.
I am going to be James Burke in this article, connecting three current things that are close to my heart. I do it in service to something larger – the idea that none of us are mere individuals, and that both our heartaches and our joys are always connected to others and something bigger, and that as we see this larger picture, we can find some relief from the agony some of us carry day to day in this journey through life that sometimes feels so terribly lonely.
So, consider this a warning – I am going to try to include WAY too many things in this article. 😉 And they are:
The Magic of Sandhill Cranes…
Our #Metoo Moment, and…
All Hallows' Eve
First, Sandhill Cranes.
I don't know when I first heard about these magical birds, famous for their mass migration to the Platte River Valley in Nebraska. I don't know when seeing that migration entered my unconscious "bucket list." But a few years ago I discovered they have a smaller winter migration right here in California's Central Valley, and yesterday, I finally took a road trip out to the Sacramento Delta region to find them.
They weren't hard to find! There they were in all their magical glory – red-headed graceful birds, prehistoric looking – ornithologists think cranes may be the oldest living bird species, closest to dinosaurs from which they evolved, and they look it. In the thousands they gather, eat, dance and make the most remarkable sounds. They are a symphony made alive. I was personally really touched by my day with them.
Here, enjoy one of many videos online that reveal a few moments of their gloriousness:
When you see birds in great flocks, you are struck by the power of numbers and the intelligence that comes from "the crowd." You can feel the millennia of their existence, and you can feel the present moment in which they may, or may not, survive, migrating to and depending upon the tiny fraction of marshland still left in California.
You can see how they rely on each other to endure and survive their migration.
It becomes impossible to imagine them as we perhaps do more solitary animals like bears and big cats – they come in groups. It's as if in the song they share, they are saying "Me too! Me too!"
Yes, the Song of Me Too! In so many ways, both heartbroken and joyful, we're singing a song of Me Too as we begin as a society to deal with Rape Culture – touching into the wisdom of the flock. The extra element for we humans in this moment is that it's a tentative attempt at recovery from terrified, isolated silence, and so the song is both a claim of liveliness, but also shot through with fear – if I sing it, will I be punished? Because sometimes, we are.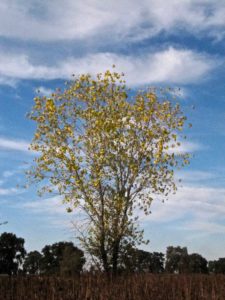 I've been singing my own Me Too song over the last few weeks. I've been remembering experiences I had dismissed, with all of the attendant buried, toxic anger. Finding community, you bet, but also floundering a fair bit, having a hard time getting a hold of myself so as to take it into genuine forward movement.
How do we regain the flock, fly with courage, join the migration with others as we are called? with that question, I transition to the third theme – All Hallows' Eve, the Day of the Dead, completion of the Harvest, and Samhain. Many people talk about this time of the year (in the Northern Hemisphere) as being a "thin time," when the veil between us and the dead, who are always with us, is a bit more pliable.
The dead – our ancestors – like the ancient Sandhill Cranes, give us access to a much larger perspective than we can have in the course of our mortal lives, in two ways: they give us a critical sense of history, and an abundant sense of community across time. They confront the myth of our isolation, and they remind us to honor the challenges, violations, losses and achievements of those who went before. And as we see that they see us, they show us to see in our mind's eye those who will come after us in the world we leave for them – will they have the marshlands they need to thrive?
The past ones, they sing "Me too!" The future ones, they sing "Me too!" My voice joins with theirs – Me, too! And, I have a way to be with the floundering, some relief of what I have the impression of holding, because I don't hold it alone.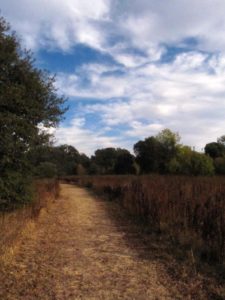 It's a call to an unsentimental kind of compassion. For me, Family Constellations work teaches this, both deeply in our bodies, and also reaching out to the systems we live in. It untrains us from the illusion of isolation our Western world is currently caught in. Each constellation, for me, is a dance like the ones of the Sandhill Cranes. It's a sad but hopeful song of "Me too!"
Tonight, I will begin teaching a new online course, The Art of Constellations. I hope students will experience, and leave with, a life-changing sense that they are part of something larger, that they aren't alone, that their clients – in their struggles – aren't alone, and that this is an incredibly deep and foundational reality. It's not too late to join us, if you feel moved.
What is your experience of Me Too, Sandhill Cranes, and Halloween? We all grow when we share our stories. And, I am really supported when people who connect with my writing share it so that others can see it. If you have a response, please share it here on my blog. Thank you!