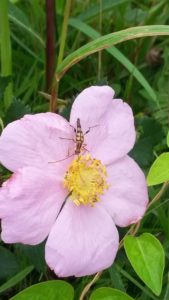 We spend a lot of our lives in groups that aren't our families. Work places, clubs, sports teams, volunteer organizations, neighborhoods – we have a lot of complex relationships that also need good health to function well.
The quality of our lives can depend a great deal on whether those groups are healthy or not. The health of groups depends, to a great degree, on how they balance the Seniority, Role and Contribution of their members.
A few weeks ago, I introduced my video series on the Orders of Love.  Last week, I started a discussion on "Seniority," and today I continue that discussion. As a review, before I dive more into seniority, here is the intro I wrote for that series:
All systems have patterns they "prefer." Without those patterns, systems become unhealthy for the participants, and unsustainable in the long run.
Bert Hellinger, the founder of Family Constellations, called these patterns "Orders of Love." (If for any reason you don't like "orders" – a very German word! – then "patterns" or "rhythms" work fine, too.) Hellinger observed families, in particular, and over time noticed that there were a few basic ways families, at an unconscious level, "liked" to be organized. When those didn't get maintained somehow, there was dysfunction.
When we meet a family or other system that isn't working well, we can use Hellinger's categories ("orders") to inquire into what is going on – how, specifically, is the distress being maintained? And, these orders can hold the key to healing.
Hellinger noticed a number of specific patterns. Some of them are:
Honoring & Including "What Is"
Respecting Belonging
Respecting Seniority, Role & Contribution
Respecting the Balance of Giving & Taking
Addressing Wrongs (without Revenge)
Today, I continue with the third order:
Respecting Seniority, Role & Contribution. It leads us to ask, "How do we keep groups of people and organizations healthy?"  (If you missed the first two, you can still see my videos on
Honoring & Including 'What Is'
,
Belonging
, and
Seniority, part one
.)
If you enjoy these videos, please consider some upcoming offerings that will go much more deeply into this work: a weekend constellations workshop in Mt. Shasta, California, and my constellations training that starts in September (see both below).
And, it will be yummy and useful for all of us who want to enjoy all the ways we gather as humans in community.
Enjoy!   
We all grow when we share our stories. And, I am really supported when people who connect with my writing share it so that others can see it. If you have a response, to please share it on my blog. Thank you!