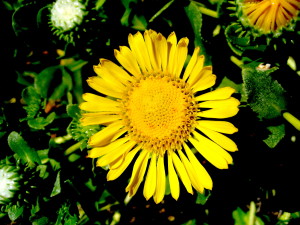 Lots of my clients struggle with money. (Heck, sometimes I still do, too!). It seems like lots of people are trying to figure out the key to financial freedom, how to attract abundance, and develop a success mindset.
We all need money, except for those you who've decided to live a radical off-the-grid or barter-economy lifestyle. And even then, money tends to be needed from time to time. It's the way we channel a lot of our sustenance these days. Shelter, food, recreation–we need money for these things, and that's fine.
When we struggle with money, we look for ways to improve and stabilize the flow. One theory out there is that to improve your experience of money, heal and adjust your "money mindset": the ways you unconsciously think about money, and how you may be preventing abundance from coming to you the way you want.
There's nothing wrong with this, except…it completely ignores the world that we live in. It becomes entirely an issue of adjusting ourselves, with no reference to what money is, does, and means in the larger culture.
This is the kind of thing that drives systemic body workers like cranial sacral therapists crazy. You have a pain in your knee, and no one finds any problem with your knee. The therapist says "Think systemically!" And then she finds a problem in your neck, fixes that, and the pain in your knee goes away.
Addressing only your "money mindset" is like only trying to fix the knee. What if your issues with flow aren't about your mindset (or at least, not only that)?
I am going to say something clearly: we live in a crazy economy. It is unequal, unfair, oriented toward dominance, and utterly lacking in transparency. That's the world we live in, and it affects us.
No amount of "fixing your mindset" will somehow take you out of the world and remove you away from its influences. We are interpersonal beings, and our spirits, bodies, minds and hearts are constantly influenced by the world around us, and we wouldn't really want it any other way.
Does that mean there's nothing we can do? The world is crazy with money, so we have to be, too?
There's actually a much more optimistic outcome from being honest about our money culture. Thinking systemically gives us a chance to honestly acknowledge our money culture and its limitations, admit that its all quite a bit bigger than us, and then…choose.
We can choose to trust money, live within our values, make commitments to having the kind of community we'd like, and ask to be well with having our needs met well and abundantly. We acknowledge the culture, and ask for what we want, both at the same time.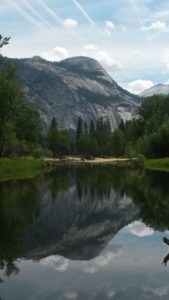 When this happens, we experience true empowerment. Not the "empowerment" that we think will come from pretending the world around us doesn't deeply, deeply affect us. Instead, the empowerment that comes from humbly seeing what's true around us, and still asking for what we most deeply and congruently want.
My clients who are trying to build their businesses often find that they are really struggling to figure out how to resolve this tension for themselves. They are pushing away the unethical money culture so intensely and unconsciously, it's pretty much impossible to find a way to be well within it.
So, here's a self-assessment for you to do for yourself:
Does money sometimes feel like it's inherently yucky or unclean?
When I have money, does it feel like I'm participating in something I want nothing to do with?
Has it been hard to try and adjust my "attitude" about prosperity and abundance?
Am I chronically under earning, not having enough, or seeing what I earn leave almost magically?
Any yeses? If so, then, for your own followup, take these questions into your heart, prayers, and meditations for further learning and healing. Remember, we can't empower ourselves by just "giving the finger" to the current money culture. We have to find a way to belong well and with consent to it, even as we choose a different way.
After all, our money culture needs more people who are committed to an ethical relationship with wealth to do well, whether in our own businesses, or in our employment.
And if you are self-employed, and answered one or more yeses above, please consider my upcoming business growth programs. We spend a lot of time working through exactly these issues, doing deep healing, and finding in-alignment ways forward with money that are necessary for thriving businesses.
What is your experience of the money culture, abundance, and money itself? Please share your thoughts and comments below.