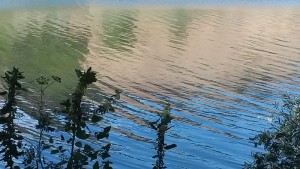 "Jill" is an especially smart, experienced and committed healing practitioner. She's a master at what she does, and she's motivated to work hard on her practice. Enough work comes through, but she never really thrives. She has the funny feeling that every time she has more than enough, something terrible will happen and she'll be blamed for something. It makes it really hard to enjoy her work and feel like she's got success.
Jill had been stuck for years with this pattern. She's paid business coaches lots of money over the years to help her fix what's broken and help her move forward, but although she learned a lot, it never really changed. Her business remained a struggle.
Does this sound familiar, in any way, to something in your life? Something unworkable that simply makes no sense? Not only can this be draining and expensive, but it's ultimately demoralizing: Why bother? becomes the understandable question.
I've got persistent back problems. It's a herniated L4, for you folk out there who know what that means. I've gotten all kinds of help, which indeed has made it better. I have a network chiropractor every once in a while for a "tune up." And once in a while, she doesn't work on my back at all–she works on my neck, because the tension and misalignment there is what's actually fueling the lower back problems. And then, I feel much better.
As Jill paid good coaches to help her, it was like she was getting help with the area that wasn't genuinely the problem with her. The problem was somewhere else, but where?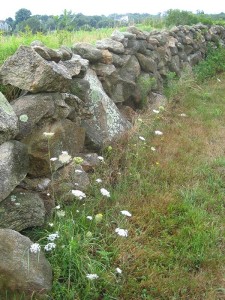 Jill comes from a family that had experienced deep and enduring poverty, and it cost them a lot to come to the U.S. and find a different life. Unconsciously, it was as if Jill was at a big dinner table with her poor, struggling ancestors with empty plates in front of them, and finding that she has no appetite to eat while her ancestors remain hungry.
Who among us could bear the unconscious guilt of that? And it turns out, most of us are struggling with unconscious guilt of exactly this sort. Which one might yours be?
If you've been reading my articles long enough, you know there's a solution: bow to the suffering of your ancestors, honor the dignity of their fate, and ask their blessing as you choose another way. This is the respectful way through, creating more positive, strong connection, while allowing less negative influence.
For many healing practitioners and coaches, stuck in their businesses, this is one of many kinds of invisible obstacles that can be holding their businesses back. If you're a practitioner, I invite you to join me for a day of uncovering these limitations, and creating new freedom for your business. For more information, take a look at this constellation workshop coming up in late August that is especially for alternative practitioners and coaches.